Kitchen renovations of older or historic houses typically include new cabinetry. Historic homes often have no built-in cabinets and older homes commonly have inadequate or outdated cabinets. Historic homes generally used furniture instead of installed cabinets.
Older homes sometimes still have enamel coated metal cabinets or plywood cabinets. Kitchen renovations usually replace these dated styles and inferior materials. Some kitchen cabinets in older homes show the aftermath of a chip in the thin coating of "finish" on composition board or fiber board cabinets.
Homeowners planning kitchen renovations today, often start planning and designing their new kitchen by choosing cabinets. There are many factors to consider in selecting cabinets. It is important to think about these issues early in the planning process.
Price – Price is a very important consideration when choosing cabinets. Most experts say kitchen cabinets will account for about half of the total cost of kitchen renovations. If your budget is $50,000, you have far more options than if your budget is $15,000.
Wood – The first decision will be the kind of wood used to make your cabinets. Do you want natural finishes on the wood, or will you be happy with a less expensive wood stained in the finish of a more expensive wood. For example, do you want natural cherry or will you be happy with another wood stained to look like cherry? The cost difference will affect your budget for kitchen renovations.
Finish – What kind of finish do you want on your kitchen cabinets? Do you want a color, such as white or black? Do you want a wood finish – natural, maple, walnut, oak, cherry, or another wood? Do you want a shiny finish or a dull/matte finish? Will your choice affect your kitchen renovations plans?
Style – In which particular style do you plan to design your new kitchen? Will your kitchen be traditional, country or contemporary? Will it have a distinctly American, Southern, French, English, Old World or rustic flavor? Or, will you be happier with a more eclectic style for your kitchen renovations?
Construction Type – The decisions that will affect your kitchen renovations budget and design are:
Are corners dove-tailed, glued, stapled or nailed?
How much weight will the drawers support?
Will the case be made of the same wood as the doors or of plywood?
Will shelves be made of the same wood or of plywood?
Door Styles – Your cabinets and drawers will have doors and fronts styled to be consistent with the kitchen style you have chosen for your kitchen renovations. These might have an overlay panel, a flat panel or a raised panel. Different shapes are also available in some of these styles.
Manufacturing style – The manufacturing style you choose for cabinets used in your kitchen renovations might have the greatest impact on your budget.
Knock-down (abbreviated KD) – These are the least expensive kitchen cabinets. You can usually take these cabinets home from the store the same day and you can assemble and install them yourself. If your project is on a tight budget, this is the best choice.
Stock – Stock cabinets are mass-produced and are the most popular choice. They will be available in a limited number of woods, finishes styles and prices. They also will be available only in standard sizes.
Semi-Custom – These cabinets are also only available in standard sizes. There is more variety of styles, finishes, woods, accessories and accessibility and organizational options for your kitchen renovations.
Custom – Custom cabinets are the most expensive of all manufacturing styles. This type of cabinet can be purchased from some manufacturers, but they are typically available only from cabinet makers. They are built to exact specifications in any size and with any modifications of style, inserts, size, etc.
If you are thinking about kitchen renovations, you might want to start your planning by looking at your kitchen cabinet options. Although custom cabinets are often the most beautiful and unique, you can have beautiful cabinets for your new kitchen at a much lower price.
Kitchen Renovation in Hamilton Ontario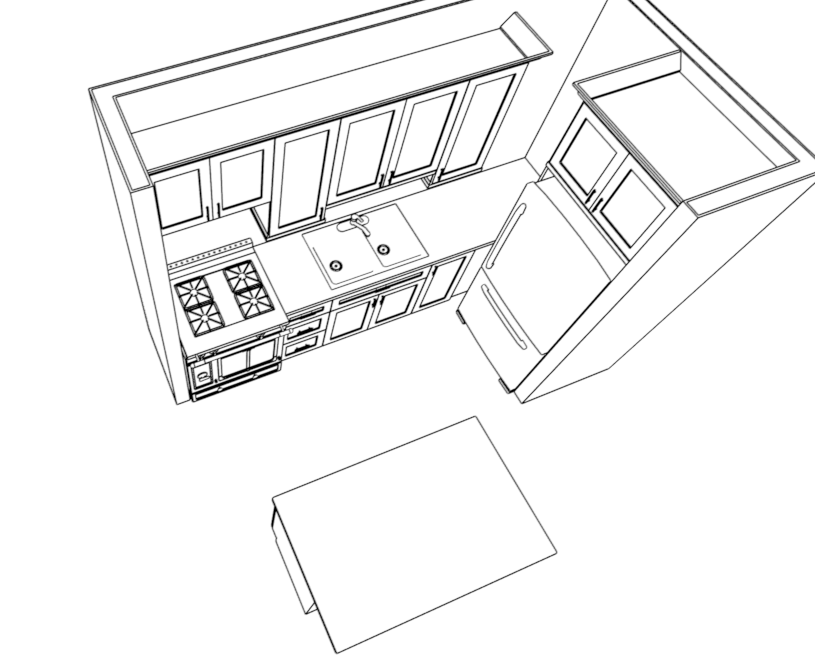 Scott Dostal is the President of Kitchen Cabinet Value, LLC, Clinton Township, MI, serving homeowners and real estate investors throughout SE Michigan. His company specializes in modifying structurally sound inexpensive kitchen cabinets and bathroom vanities to look like cabinetry found in high value homes. To find out more about kitchen renovations which include the quality and look of expensive custom cabinets at a fraction of the price, get a free quote at http://vfbrenovations.com
Article Source: https://EzineArticles.com/expert/Scott_Dostal/860285